Reading Blaster ages 6-8 is part of the Reading Blaster series.
Blaster and GC are relaxing on the planet Islandia, but their vacation is crashed when Mumblers disguised as tourists invade Islandia. The Mumblers are jumbling everything up on Islandia, and it's up to Blaster, GC, and MEL to set things right.
Bridge Puzzle
Edit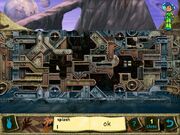 Correctly spell the words to recover the missing pieces of the bridge.
Mumbler Maze
Edit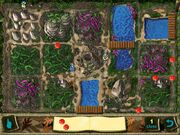 Collect all the gems on the field. Each gem has a different word on it. When you find the machine, place the gems in the order that makes a sentence.
Also avoid the mumblers- if you run into one, it will make you drop all the gems.
Ski Bum Mumbler
Edit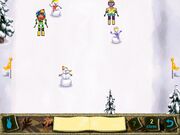 Read a book, then race the Mumbler down the slope. When you reach the golden flags, you have to answer a question about the story you just read.
Geyser Valley
Edit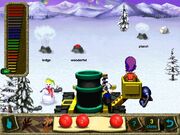 Launch the balls to plug up the geysers. The number on the ball has to match the number of syllables in the word under the geyser.
The colored bars on the left indicate how much power you will use to catapult the balls. The farther away the geyser is, the more power you have to use.
Volcano Climb
Edit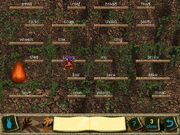 Follow the instructions to climb up the volcano. You have to climb using the rocks with the correct words, as specified in the instructions. If you choose a rock with a wrong word, it will break. Keep climbing until you reach the top.
Sometimes volcanic bombs will come out of the volcano- make sure it doesn't hit you!
Volcano Drop
Edit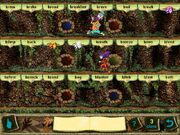 Follow the instructions to get all of the correct words. When you touch a correct word, it will turn into a crystal. Use the portals to move up or down. Avoid the Mumbler, he'll scramble the words.
Each time you successfully complete one of the games, you'll earn a clue. After you earn five clues, you'll be able to figure out which Mumbler took the book.
Juice Shack
Edit
At the Juice Shack, you can read stories, check your progress, print your certificate, send messages, print word puzzles, or make a picture or story with the Blaster Message Board.